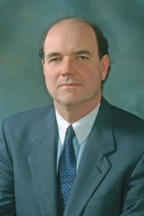 Robert LeBlanc
Senior Sales Associate Back Bay/Beacon Hill Office
617-904-2023
617-968-3514
617-536-1144

About Robert
Bob is native of Boston and the married father of three children. He has had extensive experience in all phases of real estate, including townhouses, condos, multi-unit apartments, and new construction. Since 1983, Bob has participated in residential sales transactions in excess of $300,000,000.
He has marketed in the past year properties ranging from $300,000 to $4,900,000 in all the most sought-after neighborhoods in downtown Boston. Buyers and sellers know they can rely on Bob for a high level of service as well as marketing expertise. First-time buyers and buyers of luxury homes have come to value Bob's advice during the entire purchase and negotiation process.
Why sell now? Prices are returning to record levels in Boston and interest rates are at record lows. Bob's seller clients are advantaged by his understanding of real estate cycles, his ability to price properties to the market, and his advice on preparing a property for sale. Having been a real estate professional through several cycles in the Boston housing market, he is able to explain market conditions in more detail than can be learned by following headlines in the media and welcomes your call about selling your property in 2016.
When you decide to list with Bob, he will provide his undivided attention to the marketing and security of your property and accompany all showings. Bob is personally responsible and involved from start to finish in all phases of real estate transactions for his buyer and seller clients.